Convert PDF to HTML
Perform PDF to HTML conversion in 2 steps only:
STEP 1: Drag and drop or click to upload a PDF to convert to HTML. The conversion process starts automatically as soon as the PDF is uploaded.
STEP 2: When it's converted, the Preview button will become active, so click on it to see the HTML version of your PDF.
That's all it takes to create a URL to show and share any PDF document in HTML.
Try PDF to HTML on your desktop
Able2Extract Professional 12 is a PDF conversion software, downloaded by millions. It will enable you to create, convert and edit PDF documents, right on your desktop.
Convert PDF to HTML and 12 other file formats.
Create and edit PDF forms directly
Fill in PDF forms right on your computer
Edit any PDF on the spot
Create secure PDFs in seconds
250,000 licensed users and counting!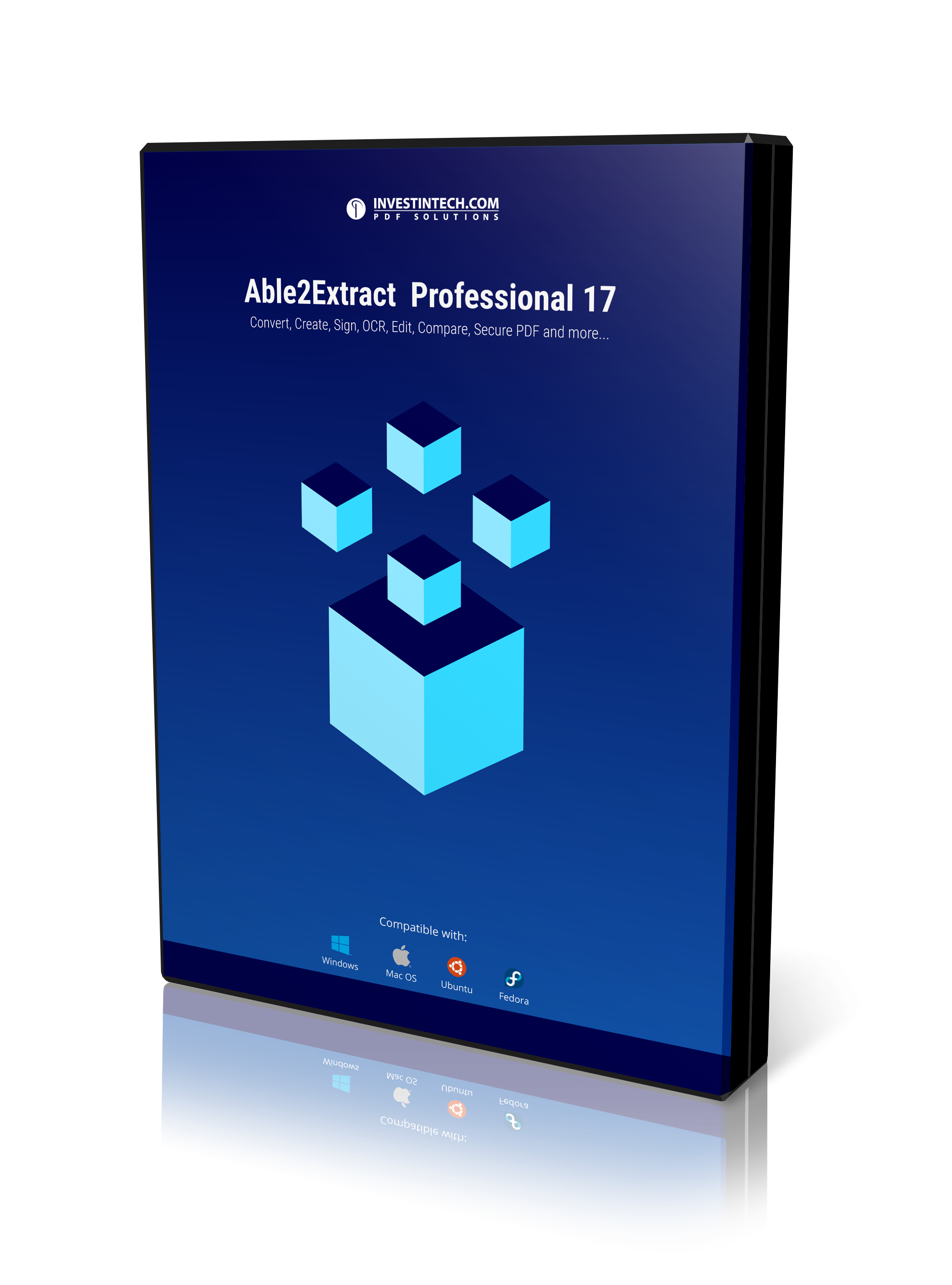 Get Started FREE
Free PDF to HTML FAQ
is it 100% free?
Yes.
Will you collect any information about me, such as my email?
No. The tool is completely anonymous.
How long does the conversion take?
The conversion process from .pdf to .html should happen almost immediately. However, the conversion process may vary depending upon such factors as: (1) the size of the PDF and (2) the number of other conversions in queue. For an average size file, the conversion should be completed in just a few minutes.
How can I have the file deleted?
To delete the output file, please contact us at doc@investintech.com and provide us with the URL address at which the file is located. It will be promptly deleted.
About Us
We are a Canadian company incorporated in 2000, and we're the developer and publisher of our own proprietary PDF technology which is used in desktop, server and developer products worldwide. Millions in over 150 countries have used our flagship PDF product Able2Extract.